Welcome to The Bearded Lady Detroit
A little salon/barbershop for all your grooming needs.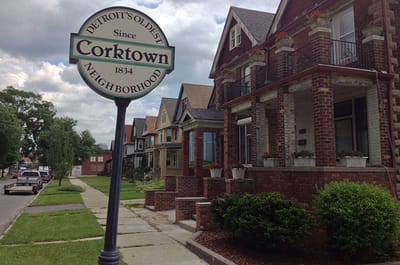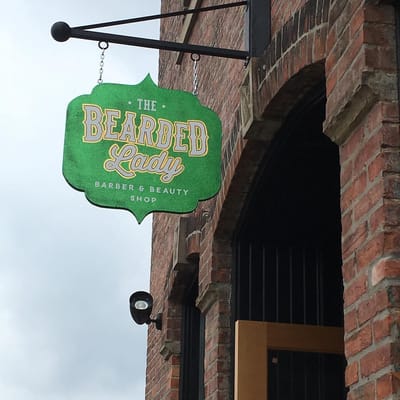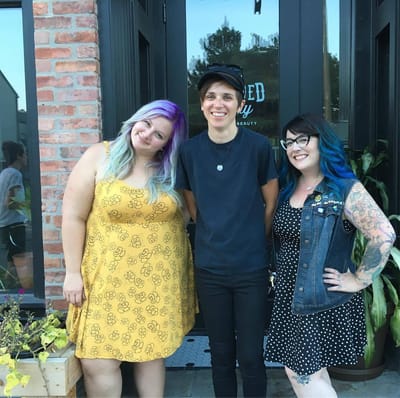 Founded in 2015, The Bearded Lady is a salon/barbershop for everyone. Our mission is to provide the best in hair care while offering a friendly atmosphere, right in the heart of Corktown. We are a no-gimmicks neighborhood shop. You want great hair care at a great price, come here. We do it all!
Ashley
Specializing in haircuts for all types and lengths.
Avis
Specializing in medium length cuts, makeup, formal styling. She's our in-house wedding specialist!
Vanu
Specializing in color (pastels!), cuts, dreadlocks, and everything in between.
Stephanie
Specializing in Balayage, blondes, redheads, blow-outs, event styling, and personalized cutting.
Savannah
Specializing in blondes, long haircuts, and short tapers and fades.
Bernie
Forever in our hearts. RIP.
Haircuts
Short, medium, or long. Straight, wavy, curly, fine, or coarse...We work with all types of hair!
Color
Let our expert colorists give you the hair color you've always dreamed of.
Beards
Don't forget to take care of that facial hair! From stubble to fuzz, mustache to Santa Claus, we will trim/shave and condition your chin sprouts!
Products
We use and sell non-toxic vegan hair care products by Neuma. We also sell Beard Balm, made right here in Corktown!